PLEASE CALL FOR ADDITIONAL INFORMATION REGARDING CURRENT VISITING PROTOCOL 859-431-6913
Welcome to The Victorian at Riverside!
For 135 consecutive years, we have provided quality personal care to senior women. With 24-hour oversight, our skilled caregivers provide residents with independence when they want it and help when they need it. We offer long-term and respite services.
The Victorian at Riverside's mission is to provide the highest quality of personalized care to senior women in a community based, homelike setting. We assist our residents with basic care needs in a manner that respects the individual's dignity, maximizes independent functioning and encourages social engagement.
Our campus is located in the heart of Covington, Kentucky's picturesque Licking River Historic District, just minutes from Cincinnati, Ohio and surrounded by the tree-lined streets and charm of a Victorian era neighborhood. The Victorian at Riverside combines the best of both worlds – modern amenities with a nod to our Victorian past.
When senior women join us as residents, our care simultaneously provides them with a lifestyle free from everyday concerns and their families with a tremendous peace of mind. Our devoted staff and administration work to make the move from her current home to The Victorian at Riverside a seamless transition to the next phase of her life. Nursing care, entertainment, chef prepared meals, an on-site beauty parlor, chapel services, companionship and a host of other amenities in an individual-centered environment awaits your loved one at The Victorian at Riverside. We can't wait to welcome her to our home!
New The Victorian Virtual Tour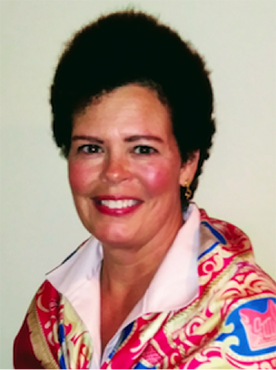 A MESSAGE FROM OUR CEO
Being part of such a legend in the Personal Care community is a true honor. The Victorian at Riverside's fusion of modern amenities and care with a comforting, elegant and "homey" Victorian setting makes us stand apart in the Care field. Operating as a non-profit organization throughout our entire history, as opposed to a for-profit business, has allowed us to make quality care our true bottom-line concern. All of our staff members get to know our residents on a first-name basis, learning their requirements, likes and interests to best serve them. At The Victorian at Riverside, we never forget that once a woman becomes a resident, this is truly HER OWN home and we are here for HER! My door is always open to residents and their families, whether to discuss any concerns or just for a chat and it is a great pleasure to enjoy the wisdom and friendship of our Ladies. With so much to offer, now, and with our state-of-the-art, new addition opening soon, there has never been a better time in our 134 year history to become a resident and we hope to welcome that special woman in your family to join us!
Carrie VanDerzee, CEO of The Victorian at Riverside
Victorian at Riverside
702 Garrard Street
Covington, KY 41011
(859) 431-6913