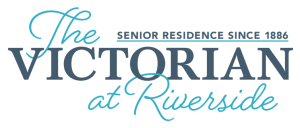 Whether you are looking for long-term residential Memory Care or residential Assisted Living or just short-term Respite Care, The Victorian at Riverside may be just the answer you are looking for in Senior Care. At The Victorian at Riverside, we provide care and assistance for people ages 60 and older who can no longer live independently. Residents can choose to participate in daily activities such as bingo, spa days, shopping trips, and arts performances from local organizations. On our campus, residents enjoy their privacy as well as developing friendships with fellow residents and staff, to the degree they choose. Each resident has unique needs and interests that make them special and our staff respects that individuality. Our Chef prepares delicious meals, such as breakfast fritatas; Reuben sandwiches with potato pancakes and apple sauce; fried chicken with potatoes; and baked salmon with rice pilaf and mixed vegetables. Click here to see a sample menu.
Become a resident of The Victorian at Riverside
To learn more about The Victorian at Riverside to ensure it's right for you, schedule a visit. Please feel free to fill out the form, or call or email us directly at:
(859) 431-6913
info@victorianatriverside.org
Residents are required to be fully vaccinated against the Covid 19 Virus for the safety of everyone, please consult with our team regarding the latest requirements when applying.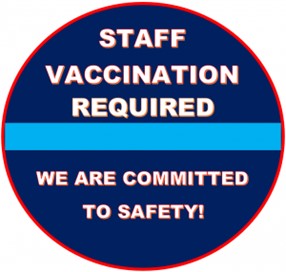 Amenities Included in Price:
• Private Room and en suite bathroom for each resident
• State-of-the-art, brand new, single story resident wing
• Safe and accessible outdoor space in a peaceful enclosed courtyard
• Assistance with Activities of Daily Living
• Activities Director organizing daily programs
• Regular social outings
• Cheerful dining room overlooking courtyard fountain
• Chef prepared meals & snacks
• 24-hour nursing care team
• Medication dispensed & monitored by qualified staff
• Streaming TV in common areas
• Wireless internet
• Personal laundry & weekly housekeeping
• Hairdresser available at in-house salon
• Plush movie style theater
• Massage therapy, whirlpool, and other spa services