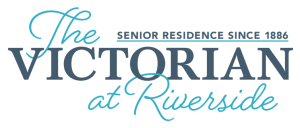 The Victorian at Riverside Team is a vital part of our organization and is selected using the highest industry standards.
Carrie VanDerzee, CEO
Carrie has worked extensively in the non-profit arena as a volunteer, board director and employee. Prior to joining The Victorian at Riverside, she was Development Director at a children's home specializing in abused and at-risk children. Carrie is a proud graduate of The University of Cincinnati and active Alumni Board Member. She's proud to be a part of the amazing Personal Care team at such an exciting time. Carrie, along with each member of The Victorian at Riverside's staff, strives to make this personal care home a place that encourages residents' individuality and embraces their differences.
Tiffany Dickerson, LPN, Director of Nursing
Tiffany has 13 years' background in nursing with experience in long-term care; home health; dementia care; care coordination; and chronic-care management. She has a special interest in dementia care and serving the elderly.
Stefanie Feltner, BFA, Activities Director
With wide ranging skills and experience in the arts, Stefanie brings fun, talent and variety to the activities and projects enjoyed by our residents.
Todd Riek, Chef
A graduate of the culinary program at the Midwest Culinary Institute at Cincinnati State, Todd came to The Victorian at Riverside in 2014. Todd feels this job epitomizes the gratification of the culinary arts.
Rowena Norris, Administrative Manager
Rowena has served The Victorian at Riverside for 10 years. She especially enjoys the Ladies and touring the facility with prospective residents.
BOARD
(President) Michelle Turner-Attorney at Arnzen, Storm & Turner
(Vice-President) Ron Padgett-Real Estate Agent at Coldwell Banker
(Treasurer) Nicholas (Nick)Hawthorne, C.P.A- VP, Director of Accounting Fifth Third Bank
(Secretary) Kristine (Kris) Mirrielees- Cincinnati Area Senior Services (retired)
Dorothy Air, Ph.D.-University of Cincinnati (retired); Co-Founder, Partnerships Playbook Consulting
Scott Farmer-Group CEO, Path Forward, Cincinnati
Cheryl Johnson- Procter & Gamble (retired)
Michelle Krumpelman-
Elizabeth (Liz) Listerman, M.D.-Physician Alliance Integrative Medicine
Marisa McNee- Deputy Executive Director, Communications of the Kentucky Democratic Party
John Minor- Gap, Inc., Vice President of Distribution (retired)
Shannon Smith- Attorney
Jasmine Vance- Social Worker, Kentucky Cabinet for Health and Family Services
Ron Washington- Covington City Commissioner
Angie Wurtenberger- Cincinnati Office, Managing Shareholder Brixey & Meyer CPAs
TRUSTEES
Jere McIntyre- (Retired) The David J. Joseph Company
Ellen Hiltz- Volunteer
Nancy Kinman,-VP and Business Transformation Manager at US Bank