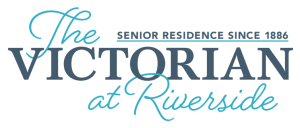 The Victorian at Riverside Team is a vital part of our organization and is selected using the highest industry standards.
Carrie VanDerzee, CEO
Carrie has worked extensively in the non-profit arena as a volunteer, board director and employee. Prior to joining The Victorian at Riverside, she was Development Director at a children's home specializing in abused and at-risk children. Carrie is a proud graduate of The University of Cincinnati and active Alumni Board Member. She's proud to be a part of the amazing Personal Care team at such an exciting time. Carrie, along with each member of The Victorian at Riverside's staff, strives to make this personal care home a place that encourages residents' individuality and embraces their differences.
Tony Dameron, LPN, Director of Nursing
Tony has 10 years' nursing experience in acute care, long-term care, and assisted living, as well as management experience in nurse-aide training and supervision. He has a special interest in dementia care and serving the elderly.
Stefanie Feltner, BFA, Activities Director
With wide ranging skills and experience in the arts, Stefanie brings fun, talent and variety to the activities and projects enjoyed by our residents.
Todd Riek, Chef
A graduate of the culinary program at the Midwest Culinary Institute at Cincinnati State, Todd came to The Victorian at Riverside in 2014. Todd feels this job epitomizes the gratification of the culinary arts.