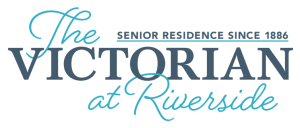 The Victorian at Riverside is a 501 (c)(3) nonprofit organization. All Support Donations we receive go directly towards supporting the facility and our residents. Donations to the Building Fund will help us with our new expansion.
All gifts are appreciated and tax deductible. We have a strict donor privacy policy and donor bill of rights. Please contact us to learn more: (859) 431-6913.
Purchase a Customized Engraved Brick for Permanent Display in our Courtyard
For $250 you can have your name, that of a loved one or the name of your business on a brick that will be displayed permanently in the new courtyard of our historic campus. Phone 859-431-6913 for an order form.
"We Care" Giving Society
$20,000 and above — Diamond Level
$15,000–$19,999 — Platinum Level
$10,000–$14,999 — Gold Level
$5,000–$9,999 — Silver Level
$2,500–$4,999 — Bronze Level
Note: There are "naming opportunities" at the campus for certain donor levels, please ask our CEO regarding this.
Wall of Gratitude
Gifts of $500 to $2,499 will be recognized on the Wall of Gratitude plaque, as will all contributions to the "We Care" Giving Society.
Victorian at Riverside forms partnership with Horizon Community Funds for planned giving network
VAR's partnership with Horizon Community Funds provides a flexible way for donors to support our nonprofit charitable effort. Donors can make an endowed gift to support the mission of VAR for generations to come, or can opt to make a non-endowed gift which provides funding for needs as they arise. Horizon Community Funds offers donors and fund holders a deep connection to Northern Kentucky, including its nonprofits and needs. For more information or to make a gift to The Victorian at Riverside Fund at Horizon Community Funds, visit www.horizonfunds.org or call Nancy Grayson at 859.757.1552. Checks can also be mailed to Horizon Community Funds at 50 E. RiverCenter Blvd., Suite 431, Covington, KY 41011