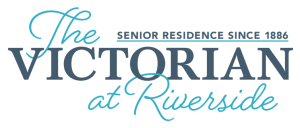 We ask prospective candidates to come in person to fill out an employment application at our facility located at 702 Garrard Street Covington, KY 41011 between 8:00 AM and 3:00 PM. Please make sure to have photo ID, Social Security Card and pertinent information.
The Victorian at Riverside is an equal opportunity employer providing the same employment opportunities to all qualified applicants regardless of race, color, age, religion, sex, marital status, national origin, or mental or physical handicap/disability, or veteran status. We are always seeking caring individuals to carry on the tradition of care we offer. Please download and fill out the employment application to be considered for a position. Once you have completed the application, please contact The Victorian at Riverside to arrange an in-person interview by calling  (859) 431-6913 or emailing
employment@VictorianAtRiverside.org

.
TERMS OF EMPLOYMENT
FOR THIS TYPE OF EMPLOYMENT STATE LAW REQUIRES A CRIMINAL RECORD CHECK INCLUDING FINGERPRINTING AND A CLEAR RECORD ON THE STATE NURSE AIDE REGISTRY AS A CONDITION OF EMPLOYMENT.
By applying for employment, you agree to comply with the policies of the
organization, if hired, and you specifically agree to the following policies:
You provide the right for The Victorian at Riverside to conduct a full and thorough




investigation into your background relative to previous employment, medical history, personal




history, and any additional information deemed relevant by The Victorian at Riverside.

Anyone listed on Abuse Registry will be excluded from employment. Certain and/or numerous




criminal convictions will exclude one from employment at VAR. A Drug Screen will be required for




employment.

Any misrepresentation or omission of important facts as so deemed by The Victorian at Riverside




in this application will disqualify you and will result in your discharge, if hired, upon




discovery.

If hired, The Victorian at Riverside has the right to terminate your employment at any time and




you have the right to resign at any time.
The employment application is considered active for ninety (90) days following the date of completion of the application.
NOTE: All Staff are required to be fully vaccinated against the Covid 19 Virus, for the safety of our residents.
Rev. 2022