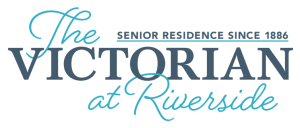 Ellen B. Dietrick
Founder
Our Story
The Victorian at Riverside, was founded in 1886 by philanthropist and early activist for women's social needs, Ellen Battelle Dietrick. Ellen became aware of the difficult conditions for elderly women in her Covington community, following the disastrous Ohio River flood of 1884. Responding to the devastation, Ellen offered up her own home as a safe haven for the elderly women who were displaced by the damage to their houses.
As the need quickly expanded beyond the capacity offered by her own house, Ellen teamed with philanthropically minded friends to form The Women's Educational and Industrial Union. That program transitioned into a care facility exclusively for women and, in 1894, the group's original Board of Managers built the grand Victorian mansion house in the Licking River Historic District, still in use, today, as a permanent personal care residence for elderly women. To honor Ellen's service to the community, in 2019, the City of Covington changed the name of the street passing along the side of our building to Battelle Lane and each year, we give "Ellen Awards" to women from Greater Cincinnati and Northern Kentucky who are well known for their charitable work. These highly coveted awards boast some of the most noted recipients from our region and are well covered by the press during our annual fundraising Gala.
Our ability to serve the region's elderly women for another 135 years has become a reality, with our new state-of-the-art residence wing, opening in Spring of 2021, featuring the most modern of amenities. While The Victorian at Riverside has undergone many changes over the years to keep up with modern conveniences and safety guidelines, it has served as a genteel reminder of another era and remains a safe haven for the elderly women of Greater Cincinnati. The Victorian at Riverside is a 501 (c)(3) nonprofit organization. Your generous donations allow us to continue to provide outstanding care and a safe haven for the elderly women in our community.

VAR BOARD OF DIRECTORS  
Vicki Berling, President
Michelle Turner, Vice President
Cheryl Johnson, Secretary
Nicholas Hawthorne, Treasurer
Dorothy Air
Scott Farmer
Sue Hill
Becky Jones
Michelle Krumpelman
Debbie Koury
Liz Listerman
Betty Minor
Kris Mirrielees
Ron Padgett
Shannon Smith
Angie Wurtenburger
Trustees
Jere McIntyre
George Hagan
Ellen Hiltz